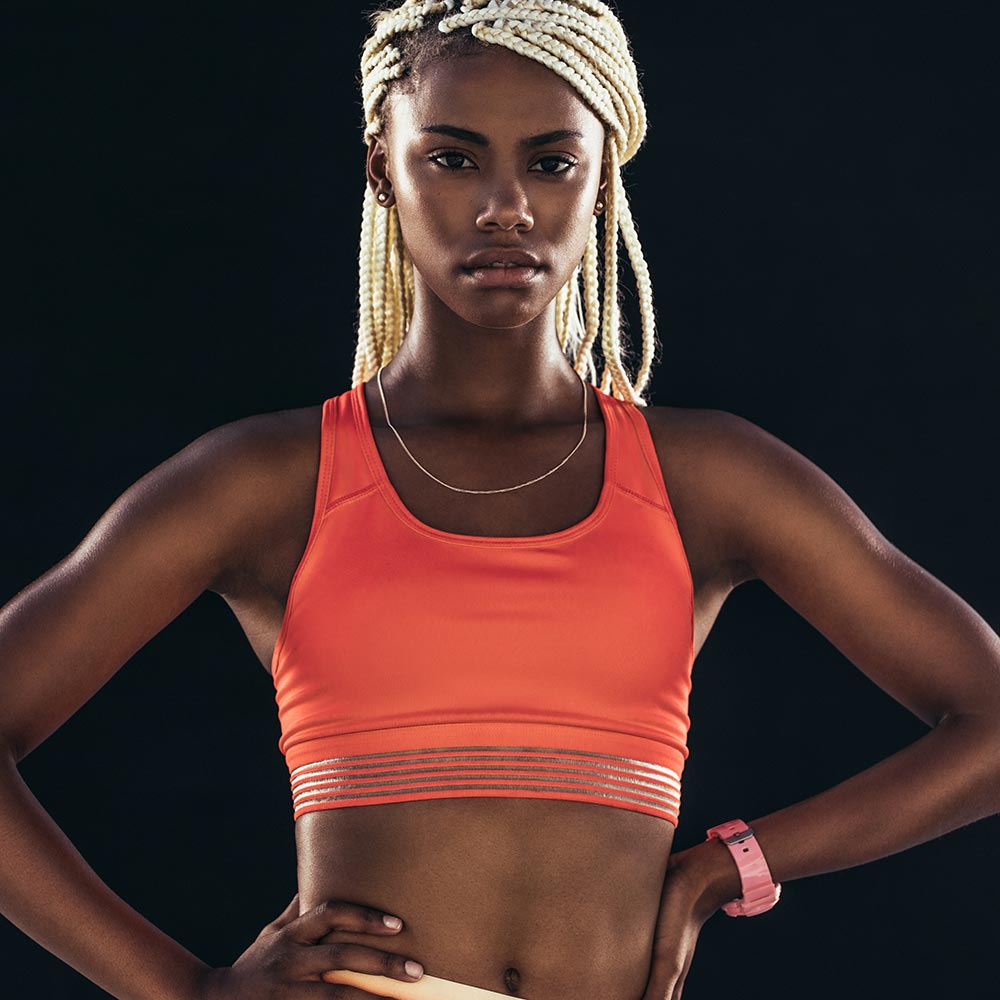 ENROL IN CURATED PROGRAMS FOR SPORT PERFORMANCE
Recharge your muscles and ramp up on results with a specialized training camp designed for sports. Led by our trainers to help you increase agility, improve mobility and focus on conditioning to get your head in the game. Roar with team spirit in compact 6-week programs and train to win. Enrol today for $216 + GST.
Pink Party 2023
SATURDAY, OCTOBER 21, 2023. Bring your pals with you for FREE group fitness classes all day and earn your burn together. Hit up a class at any of our participating GYMVMT and HER GYMVMT clubs in Edmonton and Calgary.
Spots fill fast so reserve your class with the GYMVMT app or in-club at reception.
WANT TO WORK ON YOUR GOALS WITH A PRO?
MEMBER SHOUT-OUTS
"I've been a member of this gym for over 18 years! It's clean. Super friendly. Very comfortable environment and full of good energy! They update equipment all the time and always keep stuff changing to suit the best workouts! Highly recommend."
"Amazing gym, and amazing staff! I have never joined a gym before and I was way out of my comfort zone but the girls really show you the steps and the atmosphere is great!"
"I absolutely love coming to this gym! Clean, spacious, great prices and everyone is so friendly! I have been coming here for a little over a year and out of all the gyms I have joined this one is by far my favourite. They have child minding, classes, new updated gym equipment and amazing staff! I highly recommend joining HER GYMVMT!"
"I love this gym. Its culture is different from any gym I've ever been to. You can really tell the staff cares about every member and puts their best efforts into making everyone feel welcome. To name a few: Dari, James, Dakota and Josh. The facility is very clean, weights are always organized and equipment is in good condition. I would highly recommend this gym!!"
"Fantastic facility! Great location, super easy to get to from the outside as well as the +15 network. Lots and lots of equipment, very clean and the additional amenities (fully stocked change rooms, sauna, etc.) are fantastic. All the staff are so friendly and approachable. (Special shout out to Kaitlyn for being awesome!) Highly recommend."