Work out for seven consecutive days at any of our 13 Alberta locations.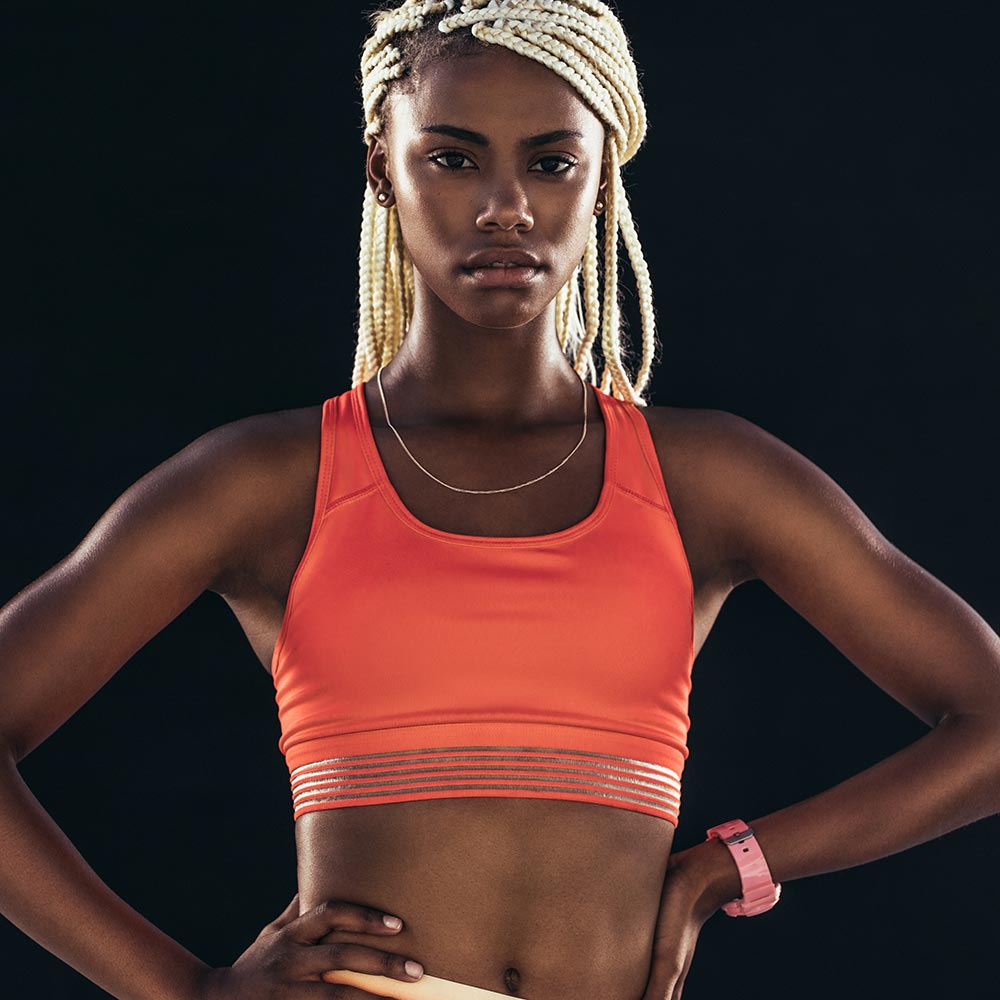 ENROL IN CURATED PROGRAMS FOR SPORT PERFORMANCE
Recharge your muscles and ramp up on results with a specialized training camp designed for sports. Led by our trainers to help you increase agility, improve mobility and focus on conditioning to get your head in the game. Roar with team spirit in compact 6-week programs and train to win. Enrol today for $216 + GST.
SWEAT & CELEBRATE
HER GYMVMT Beacon Heights
Thursday, November 30
Get Ready for the glow up celebration ! 
Join us for an all-day extravaganza as we celebrate our new look, new gear, and new vibe. We're pulling out all the stops for a day filled with fitness, fun, and fabulousness. Think live DJ, amazing giveaways, and Insta-worthy refreshments. Plus, free drop-in all day, so bring the entire squad.
ANNUAL TOY DRIVE: SPREAD HAPPINESS
Get wrapping — It's time to launch our Annual Toy Drive just in time for the holiday season! All donations collected will go to benefit Ronald McDonald House Charities in Alberta as well as the Women's Centre of Calgary. Donations can be dropped off at any GYMVMT or HER GYMVMT club across Calgary and Edmonton between now and December 14.
WANT TO WORK ON YOUR GOALS WITH A PRO?
MEMBER SHOUT-OUTS
"I've been a member of this gym for over 18 years! It's clean. Super friendly. Very comfortable environment and full of good energy! They update equipment all the time and always keep stuff changing to suit the best workouts! Highly recommend."
"Amazing gym, and amazing staff! I have never joined a gym before and I was way out of my comfort zone but the girls really show you the steps and the atmosphere is great!"
"I absolutely love coming to this gym! Clean, spacious, great prices and everyone is so friendly! I have been coming here for a little over a year and out of all the gyms I have joined this one is by far my favourite. They have child minding, classes, new updated gym equipment and amazing staff! I highly recommend joining HER GYMVMT!"
"I love this gym. Its culture is different from any gym I've ever been to. You can really tell the staff cares about every member and puts their best efforts into making everyone feel welcome. To name a few: Dari, James, Dakota and Josh. The facility is very clean, weights are always organized and equipment is in good condition. I would highly recommend this gym!!"
"Fantastic facility! Great location, super easy to get to from the outside as well as the +15 network. Lots and lots of equipment, very clean and the additional amenities (fully stocked change rooms, sauna, etc.) are fantastic. All the staff are so friendly and approachable. (Special shout out to Kaitlyn for being awesome!) Highly recommend."
"An absolutely excellent gym to go to whether you're just starting out or been going for years! All the staff are awesome and super friendly and everyone that goes there that I've countered has been nothing but awesome! 10 out of 10!!!!"
"The gym and facilities are great and the environment is also really inviting and supportive. There are people of all fitness levels working out so it doesn't matter if you're just starting out. When you sign up the staff take time to get to know you and show you how everything works and they always greet you, often by name, when you come and go. Really good vibes and highly recommend!!!"
"This GYM gives off SO much fire positive feminine energy. The staff are so caring and invested in your best self (shout out to you Sam <3). Kim my trainer is so motivating her workouts are innovative, never boring, and custom to your goals. My confidence has skyrocketed. And when I leave this gym I carry the passion and energy they show me out into the rest of my day and week. Show up for yourself first. But then show up at THIS gym after."
"HER GYMVMT has literally become my second home! I use to never want to go to the gym cuz I was so uncomfortable, once I started coming here I loved it ! It's my safe space ! Workers are amazing , equipment is top notch!"
"Really good gym. They are really clean. The receptionist greets me by my name everytime I go there. Definitely don't see that anywhere else, adds a personal touch. The gym itself has all the machines that I need to work different muscle groups. Their classes are good, instructors are helpful and very nice."
"Incredibly knowledgeable and welcome staff…the trainers are far better quality than any of the other gyms I've been to. Also one of the cleanest gyms I've ever been to. Totally recommend."
"The GYMVMT Clairview location is an open, spacious, clean and well laid out gym. There is a variety of gym equipment available for beginners and the advanced. The staff are friendly and welcoming. The clientele are respectful and I feel comfortable working out without feeling self conscious as a beginner."
"The staff is so kind and caring. They always greet you with a smile and are very informative. Ute helped get us started on how to use the equipment properly and lead us in the right direction. I was nervous to begin the gym experience but everyone has made it so easy and comfortable. Highly recommend this gym!"
"Absolutely love this gym!! The trainers and staff are easily the most friendly, approachable, and easy-going people you'll have the pleasure to meet. There is zero judgment, and 100% support all the time. The facilty is clean, it has awesome equipment, and is an all-around joy to workout in."
I joined GYMVMT to empower and educate women on the power of fitness. It fulfills me to help others reach their full potential.